Say YES to staying in touch!
Join our newsletter for new events and updates.
BC's Hydro Dams - A Giant Battery
Guy Van Uytven is a Canadian Senior Engineer recognized globally. His professional leadership in key consulting engineering and project management roles has been complemented by his unstinting professional volunteer activities with high societal impact. Guy is an internationally-recognized power systems expert, as exemplified by multi-national engineering firms and the African Development Bank repeatedly seeking him out and his on-going success in obtaining competitive international consulting engagements.
Guy progressed over some 20 years on worldwide projects with the MONENCO Group where he rose to VP Power. He led electrical power and transmission projects of increasing scope and complexity nationally and internationally.
He is presently engaged in a power sector assessment study of thirteen East African countries for the African Development Bank.
Guy is serving on the Vancouver Island Branch (VIB) of the CSSE, the Vancouver Island Engineering Society (VIES), was a Director and Treasurer of the EIC/CSSE VIB Scholarship Society and is a Fellow of the CSSE-SCIS.  He is also an associate member of the Bowman Centre for Sustainable Energy.
In the period from 2005 to 2015 installed wind capacity has been growing from 0.5% to 7.7% of total installed electric generating capacity in Canada.  With constantly decreasing wind turbine installation costs this trend is bound to continue and even accelerate.  Given wind energy is an intermittent, non-dispatchable, form of energy there is an increasing need for some form of high capacity energy storage which will be able to compensate for wind energy deficiencies during periods of low wind and/or provide incremental energy during periods of peak energy demand.  Large hydro reservoirs can fulfill those functions and can be even more effective when coupled with pumped storage.
With strong demand in North America for high capacity energy storage, BC has a clear opportunity to convert its hydro potential into an even more valuable economic resource.
More information: https://www.nytimes.com/interactive/2018/07/24/business/energy-environment/hoover-dam-renewable-energy.html
Featured UVic Speaker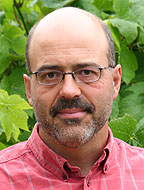 - Prof Peter Wild, Acting Dean of Engineering
VIES has been working closely with engineering for many years re Co-op students, scholarships and other prizes to encourage students to build professional excellence. We have been looking to expand that cooperation and, in cooperation with the Acting Dean and his team, we have identified a number of expanded initiatives. 
We are pleased Peter can join us to discuss how these new initiatives (referred to as the VIES-UVic Engineering Cooperation Framework) fit within Vic's plans. 
Peter will also briefly describe IESVic, the Institute for Integrated Energy System (at UVic), which is relevant to our luncheon speaker's topic.
Event Properties
| | |
| --- | --- |
| Event Date | 10-05-2018 11:30 am |
| Event End Date | 10-05-2018 2:00 pm |
| Capacity | 60 |
| Individual Price | $25 regular | $10 students |
| Location | Oak Bay Recreation Centre |